Asian Banjo Catalogs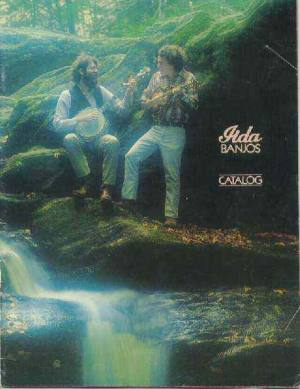 Iida - 1976
Catalog courtesy of Kelly Cole, Iowa City, Iowa, who has a 240.
---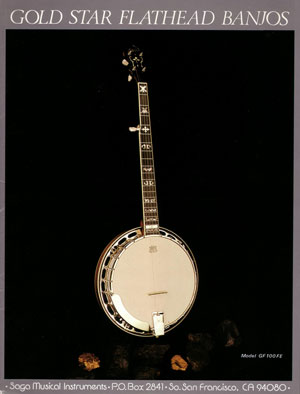 Gold Star Flatheads - 1979
Catalog courtesy of Will Fastie, Baltimore, Maryland.
Note: The price list is one page from Saga's complete price list published May 15, 1980. The page includes all Saga banjo models, including eight kits.
---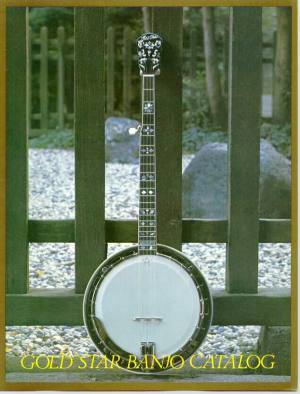 Gold Star Archtops - 1982
Catalog courtesy of Tom Ambrose, Tehachapi, California.
---
An Update from Will Fastie
Paul discovered the Web site of Tetsuzo Shiga, a Japanese luthier, who kept a series of banjo catalog pages and ads on his Web site. Paul called this a "great collection of Asian banjo catalogs." He placed links to those pages here along with links to Bablefish, a prominent translation service in the early 2000s.
Late in 2017, I discovered that the t-shiga.com site was gone, making all the links here bad.
In January, 2018 John McDonald in Ohio contacted me to suggest the Internet Archive Wayback Machine as a source, where he had found one of the t-shiga.com pages. I took his advice and collected the catalog page images that were originally linked here, then removed Paul's list. I read the English content on Shiga-san's site (Paul had missed that) and found nothing of interest except a couple of dates. I did not capture that text. I'm grateful for John's excellent suggestion.
Some of the images are small. You're seeing the best I could find. Here they are.
Visit t-shiga.com on the Wayback Machine. Click the yellow "English" button and continue navigation until you come to the Banjo Catalog page.
---
Because of the interest I shared with Paul in vintage Gold Star banjos, I have taken some liberties with this page. First, I have reworked it so that the page images pop up in their own window. This allows the visitor to view a page without moving off the catalog page. Second, I plan to add material here as I come across more catalogs. I weighed putting these on my site, but they belong here.
If you have an old catalog for Asian (primarily Japanese) banjos, I'd like to hear from you.
Edited 07 Jan 2018 by WF
Last Updated 15 Jul 2006 by PJH